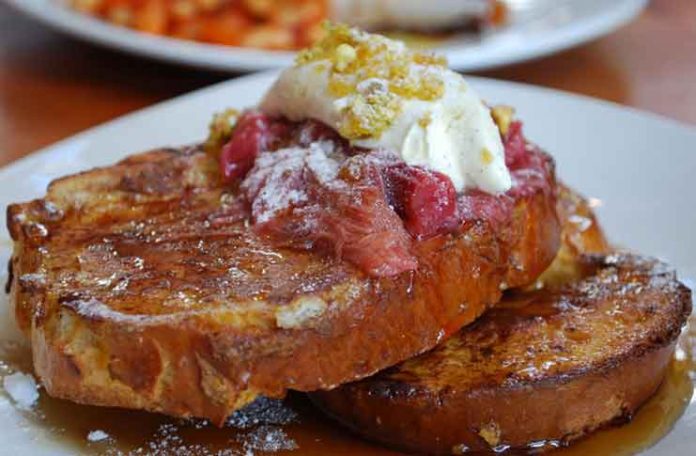 French toast enjoys universal popularity. The simplicity of the classic French toast recipe and then the innumerable variants you have at your discretion makes it a wonderful snack, breakfast, a small meal or even a dessert. The traditional French toast recipe has undergone many changes, some in Germany while some in Spain, some in the United States while some in faraway Hong Kong. Today, we are going to talk about the French toast recipes with and without vanilla. Exploring how to make French toast without vanilla, you can judge if that is a better alternative.
Learn the Best French Toast Tricks by Reading These Books: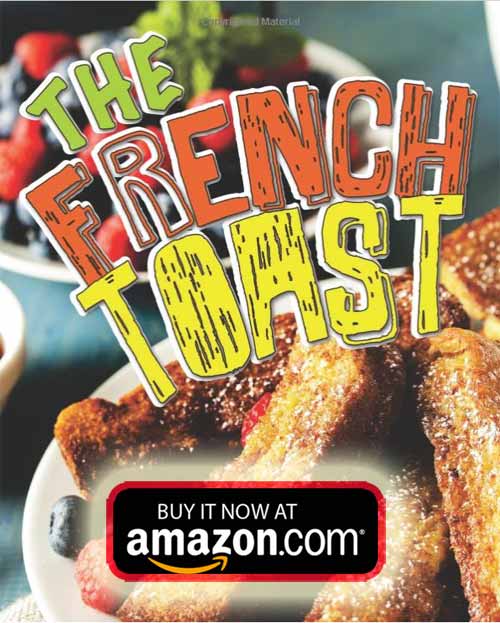 French Toast Recipe with Vanilla
The French toast recipe with vanilla requires bread, eggs, milk, cinnamon and vanilla extract. You may make your own vanilla extract if you can. For four slices of bread, you would need one egg, one teaspoon pure vanilla extract, half a teaspoon of ground cinnamon and quarter cup milk. Beat the egg, mix in the cinnamon and the vanilla extract. Blend them, manually. Add the milk and stir still you have a nice creamy blended mixture. Take one bread slice at a time and evenly coat both the sides with the mixture. Take a nonstick skillet or griddle, turn on the oven on medium heat and then place the bread slices atop. Cook the bread slices coated with the mixture till both sides turn brown. You shouldn't need more than ten minutes for the whole process. You can use any kind of topping you want, from honey to ketchup.
How to make French Toast without Vanilla
You can choose any type of bread you want. Take three eggs, two or three tablespoons of white sugar, a tinge of kosher salt, one tablespoon of ground cinnamon and toppings of your choice. You would also need a bit of olive oil. Just coat the frying pan with a tinge of olive oil. Choose to cook in low heat as that gets the best result. Beat the three cracked eggs using a whisk or fork, put in the white sugar and ground cinnamon. Stir them or whisk them to form a fine blend. Take the bread slices and coat them just as you would with the classic French toast recipe. You can do up to twelve bread slices with three eggs. If you like eggs more and breads less then you should opt for one egg for every two slices. Once the pan and the oil are hot enough, place the bread slices and let each side be cooked for about thirty seconds. Wait till the bread turns golden brown. Let it cool and then add toppings of your choice.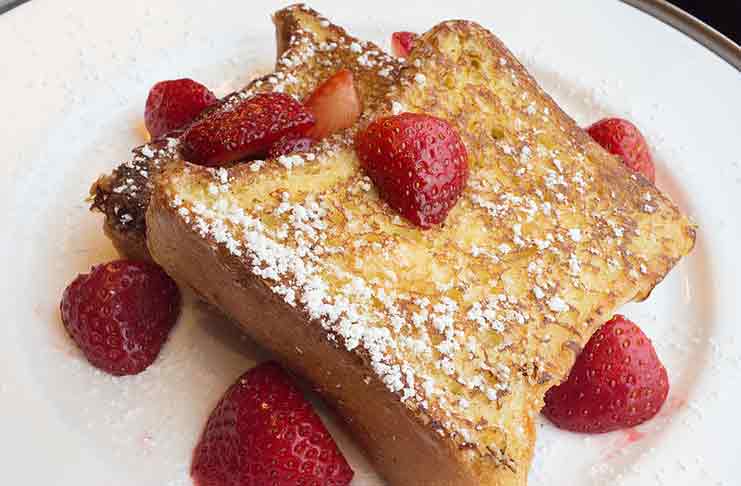 French Toast Recipe with Vanilla vs. without Vanilla
Milk and vanilla will obviously make the French toast tastier. Those who don't like the fragrance of vanilla should opt for how to make French toast without vanilla.