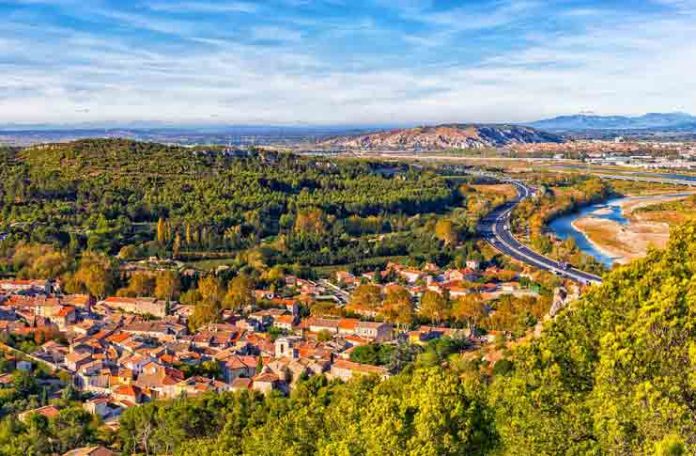 France, and Paris, the city of lights in particular, have been one of the world's cultural center points for hundreds of years. During the 19th and 20th Centuries, the French culture and charm rapidly spread all over the world, bringing with it the latest trends of French culture and lifestyle.
In this (quite long, but EXCITING) article we will cover some of the most interesting Facts about France, focusing on French culture, art, business, lifestyle, and of course French fashion and cuisine.
1. Facts About France: IT'S BIG, GREEN & VERY POPULAR 
Did you know that France is the largest country in the European Union? Well, with an area of 551,000 square kilometers, it occupies almost 20% of the entire EU space. France is also extremely green and popular: Around 25% of its landscapes are covered by forests, and it gets around 80 million tourists every year (!), making it the most popular tourist destination on earth.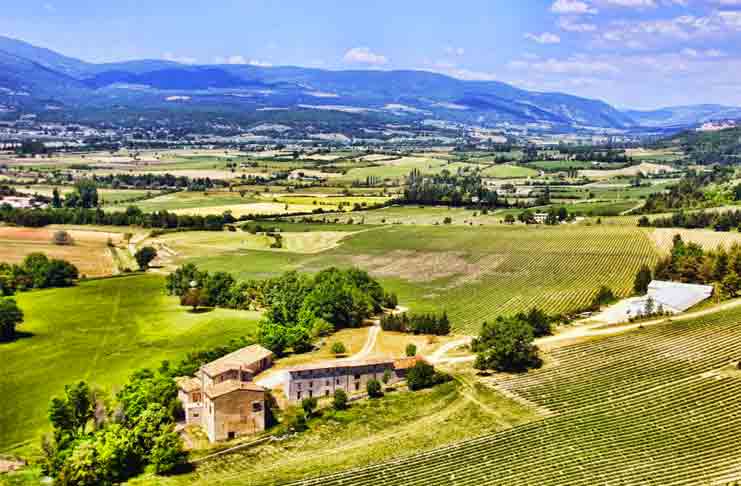 French Traditions and Culture
2. EQUALITY ABOVE ALL
Equality, or égalité in French, is one of the three words that comprise the French national motto: LIBERTY, EQUALITY & FRATERNITY. It was born during the extraordinary times of the historical French Revolution (1789-1799), but the EQUALITY has much higher importance than the other two. The French put equality above all…
3. IS THIS THE PROUDEST NATION ON THE PLANET?
This is probably one of the better-known facts about France: The French are extremely proud of their country and will easily get offended by anyone saying anything bad about their beloved nation. Many foreigners see it as rude, but it really only boils down to PRIDE…For example, the French are so proud of their Music, that they had a special law enforced – requiring at least 40% of the music on private radio stations to be of French origin. If you're looking for some unique french sounds, you can definitely find french instrumental beats online.
4. IS IT ALSO THE MOST ROMANTIC NATION ON THE PLANET?
What on earth is more romantic than Paris? I think you know the answer to that. There's not a lot of things more romantic than an unforgettable kiss on the iconic Eifell Tower, a beautiful cruise on the Seine river, or a scenic dinner on the Champs-Elysee. The French practically stand for ROMANCE and PASSION…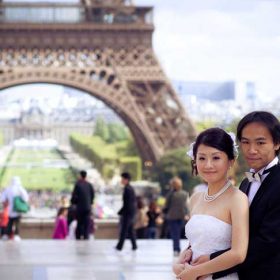 5. DOES FRANCE HAVE THE BEST WRITERS IN THE WORLD?
Who hasn't heard of Voltaire, Pascal or Flaubert? How about Baudelaire and Descartes? These are all famous French writers (and there are many more!) – regarded as some of the world's most significant thinkers of all times. When it comes to Noble Prizes for Literature, France won more Noble prizes than any other nation on the planet…
6. FIVE BEHAVIORAL ELEMENTS OF FRENCH PEOPLE
The French are very formal people, and when greeting each other – they either shake hands or kiss on the cheek twice. The first kiss is on the left cheek and the 2nd on the right. It's one of those cute French traditions…
The French Hate Late Arrivals: You will be found extremely rude if you are more than 10 minutes late for a meal or a meeting, without calling before to explain your delay
The French will always bring you flowers in even numbers, and will expect the same from you (only in even numbers!)…

The French will always peel and slice a frui

t prior to eating it, and they'll expect the same from you…
The French put utter importance to Table Manners, in addition to how the table is set. Everything needs to always be nicely designed…

French Writer Voltaire at his desk. Engraving by Baquoy ca. 1795
FRENCH ART
7. HISTORY'S MOST INFLUENTIAL ARTISTS WERE FRENCH
Art is Paris and Paris is Art. You'll see beautiful French art everywhere in France, but particularly in Paris, where so many of history's most influential artists gave rise to the Impressionism movement, including Claude Monet, Camille Pissarro, Paul Cézanne, and even Vincent Van Gough, who was born in the Netherlands, but died in France. Check out our article about 3 French Artists who changed the world…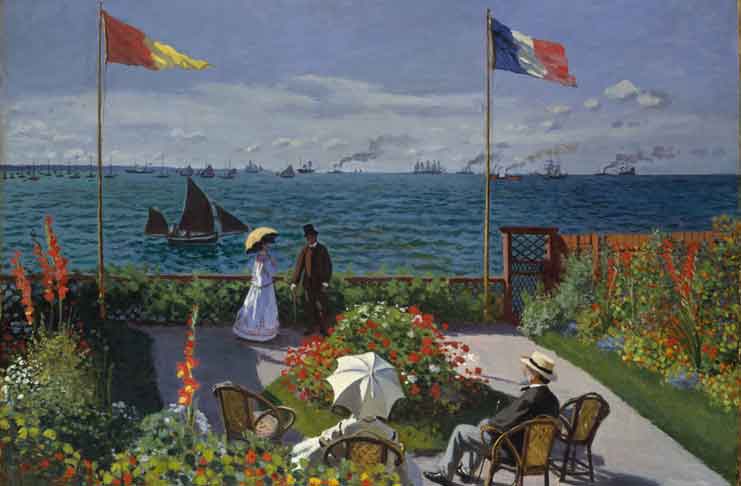 8. FRANCE OWNS THE NO.1 ART MUSEUM IN THE WORLD
France is very well known for its amazing art museums and galleries, and the one topping them all is regarded as the most famous Art museum on earth: The Louvre. Located in the heart of Paris, the Louvre is home to the iconic Mona Lisa, Venus de Milo, the Great Sphinx of Tanis, and many others. It usually ranks also as one of the most visited museums in the world, with around 10 million visitors a year. However, there are many other beautiful Art Museums in France, which you should visit. Read our article about the best French Museums for Art…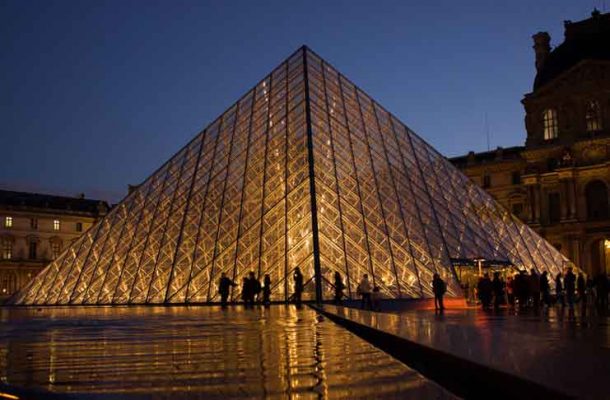 9. THE VERY FIRST PIONEERS OF CINEMA
This is probably another one of those surprising facts about France you never expected. When we think of cinema we think Hollywood, and although inspired by the American invention of the Kinescope by Thomas Edison and William Dickson, it was two French brothers who produced the first public screening of a movie. Auguste and Louis Lumière managed to figure out how to combine film recording and projection into a single device. On the 28th of December 1895 they used their invention, which they called cinématographe, to screen 10 short 50 second films at the Salon Indien du Grand Café in Paris. The Lumière brothers actually predicted that cinema was an invention without any future…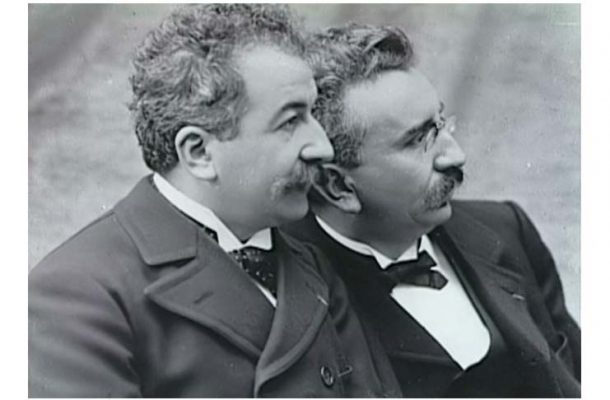 THE FRENCH LANGUAGE
10. AT THE BEGINNING, VERY FEW FRENCH SPOKE FRENCH
This is another one of those surprising facts about France. During the French Revolution (1789-1799), only around 20% of French citizens spoke French. There was an enormous diversity among the provinces of France, be it in customs, history, privileges, and most particularly – language. It is said that other languages and dialects allowed the monarchy to keep the peasants enslaved. One of the French Revolution's outcomes, was to universalize the use of the French language… 
11. WHAT LANGUAGES DO THE FRENCH SPEAK TODAY?
These days, around 88% of all French citizens living in France speak French as their first language. However, around 1 Million French people who live near the border with Italy speak Italian. On top of that, there are various indigenous regional dialects of French, including Breton, Alsacian, Basque, Catalan, Occitan and Flemish.
12. SECOND MOST LEARNED LANGUAGE ON EARTH
Did you know that French is the 2nd most spoken language in Europe? The 1st is German, but French is predicted to surpass it as number one by 2025, thanks to the high birth rate in France (and the low birth rate in Germany). According to the French Ministry of Foreign Affairs and International Development, there are approximately 120 million students worldwide who are learning French as a foreign language. This puts French at the top #2 spot on this luxurious list of world languages…Want to find out the reasons for why so many people learn French? Check out our article "Why Learn French?"!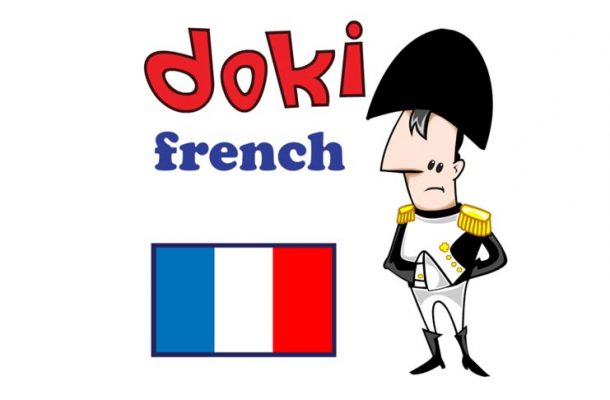 FRENCH BUSINESS CULTURE 
13. HOW STRONG IS THE FRENCH ECONOMY?
The French have the 6th largest economy in the world, and the 2nd largest in Europe. The key industries that fuel France's economy are machinery, chemicals, pharmaceuticals, luxury and consumer goods, automobiles, aircraft, electronics, food processing and tourism (as we said before – it's the most visited place on earth!). There are 31 French companies in the prominent list of 500 biggest companies of the world, with French giants like AXA, Air France, L'Oreal (largest cosmetic company on the planet), Michelin (3rd largest tire manufacturer), Danone (5th largest food company and largest supplier of mineral water), and many many more…Want to learn more? Check out our article about the Largest French Companies…
14. UNDERSTAND THE FIERCE FRENCH HIERARCY
The French corporate culture is characterized by a very strong hierarchical structure, especially in large companies. Every position and its corresponding power are very clearly defined and organized. If you plan on doing business in France – we suggest you take note of these hierarchical traditions, and give your respect to authority in every French organization you set foot in. If you're planning to work in France for a local company, don't expect the General Manager to mingle or chitchat with you. French execs usually do not have any personal relationship with their subordinates, not during working hours or outside. If you need to talk to a General Manager at any big French company, don't spend your time trying to get hold of him personally. You'll need to get pass through his secretary first, in order to get to him…
15. FOLLOW THE DRESS CODE IN FRANCE
If there are any fun facts about France that you can incorporate into your lifestyle, this is definitely one of them…as you'd expect from the nation of style and fashion, the way you dress is by far more important in France than in any other country on the planet. It's become a cornerstone of French Traditions. Every French office employee will buy the best clothes he can afford. As for the French dress code – Elegance is the bottom-line: You will notice men wearing conservative dark suits and ties with either white, striped or colored shirts. Women will be wearing either dresses, pant-suits with shirts or conservative suits as well. Take note that ties are not loosen and suit-jackets stay on during office time, and even when going out for lunch (don't be the first to take off your jacket!). You need to understand that the French will interpret the way you dress as a reflection of your social status and financial success. Try your best to adjust to this style-mentality and choose your clothes well…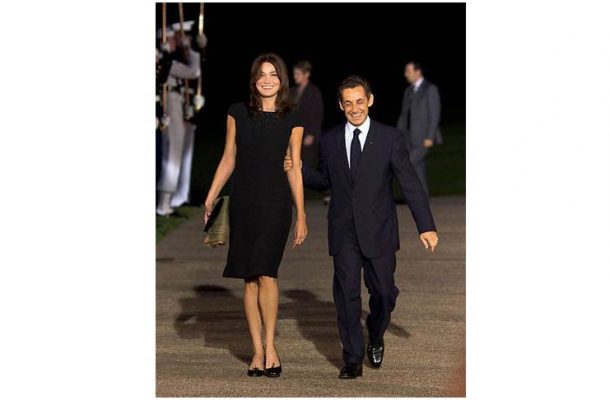 16. MEETINGS, STRATEGY, NEGOTIATIONS & DECISIONS: THE FRENCH WAY
Your first funny observation of French Business culture will probably be when on your first Executive meetings (if you ever work at a French company). Management meetings under the umbrella of the 'French work culture' are mostly held simply to discuss a particular topic at stake. The meeting will be used to provide details and actions that are required, but important decisions are hardly ever made in these meetings. Company Strategy is usually constructed on a long-term basis. The bigger the corporation, the longer and more complicated will the planning be. Strategies are decided at the very top of the company. Also negotiations according to French practice are quite a treat. They will seem a bit condescending towards your ideas or products, so don't get offended. Remain calm and polite while you negotiate with French businessmen. Try to clarify to them how your products or services could be of immense value to them. And then, when it comes to Decisions making, the French will analyze and scrutinize every element, making this a very long and tiring process, so don't give up fast…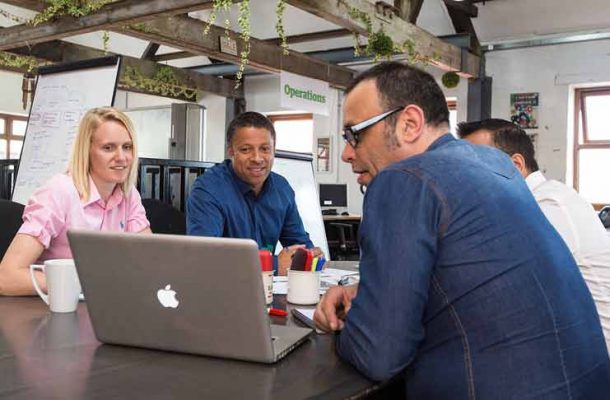 17. DON'T FORGET TO MAKE APPOINTMENTS, BE ON TIME AND DON'T KISS
Don't bother to barge into an office and ask for a meeting right now, or even in a day or two. Making appointments is a crucial part of French business culture and practice. You should make your appointments at least 2 weeks in advance, and not during August – as most French execs are on vacation. The perfect times for scheduling your appointments are 11AM and 3:30PM. After finally getting that appointment scheduled, don't dare be late for it! Time perception and punctuality are extremely important for the French, and being late is a serious sign of disrespect. As for kissing: When you finally meet your person of interest, use the handshake as your way of greeting, as it's the most common way in France. Don't get tempted to kiss the person on both cheeks. Kissing on the cheeks is reserved for close friends or long-term colleagues. When you talk to your person of interest, use 'Monsieur' (Sir) or 'Madame' (Mrs) and his/her surname. As for Business cards: if you have a meeting at the offices of a French company – hand your card to the secretary right upon arrival. At the meeting itself, the exchange of business cards will usually be performed after the initial introductions. Want some more business advise? Check out our article about 5 Tips on Business Etiquette in France.
18. PLANNING A BUSINESS DINNER TO CLOSE A DEAL IN FRANCE? THINK AGAIN…
France is not like the U.S, U.K or any other country where business people tend to do business over dinner. In France, cooking is regarded as a form of art, and almost every lunch or dinner is like a social occasion, a special time to enjoy the culinary feast with some good wine and deep conversations, but not business. Instead, prepare yourself to talk about French culture, politics and history. 
19. DON'T TRY BRIBING YOUR WAY IN FRANCE
As you can already understand, French corporate culture gets quite strict in times, but it gets even tighter when it comes to corruption. France is ranked quite high in the list of least corrupt countries, and it enforces a variety of strict laws, regulations and penalties to prevent and curve corruption. France also enforced the regulations adopted in 2000 in the OECD Anti-Bribery Convention. This includes changes done to the French Criminal code, which now incriminates the offer or even just a promise of a bribe. So don't try anything foolish when you're doing business in France…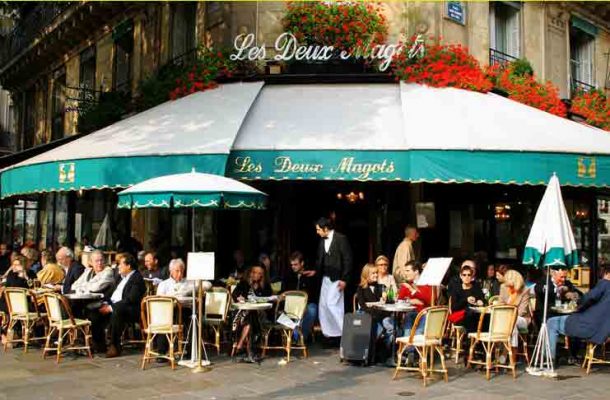 THE FRENCH LIFESTYLE
20. GET USED TO SMALL BREAKFASTS & LONG DINNERS
If you're invited to your French boss's summerhouse for the weekend, don't expect much for breakfast. The French eat a small breakfast, usually a croissant or a toast with jam with hot chocolate. In France, as mentioned before, it's all about delicious long lunches and dinneres, with a midday "l'heure du gouter' (translation: 'the hour to taste', which is usually a chocolate snack eaten at 4pm).
21. REMEMBER THE FRENCH SIESTA TIMES
If you can't bear the small breakfast and plan to go shopping during lunch time, ensure the shops you plan to visit are open. Lunchtime is sacred in France, and over 90% of French people and businesses will not be disturbed for at least 2 hours, usually from 12nn to 2pm, every day. Most stores, food shops, supermarkets and even doctor's clinics will be closed during the French lunch siesta. They won't even answer your phone call, because they'll be savoring every bite of their yummy French food. And by the way – almost all shops are also closed on Sundays, so plan ahead!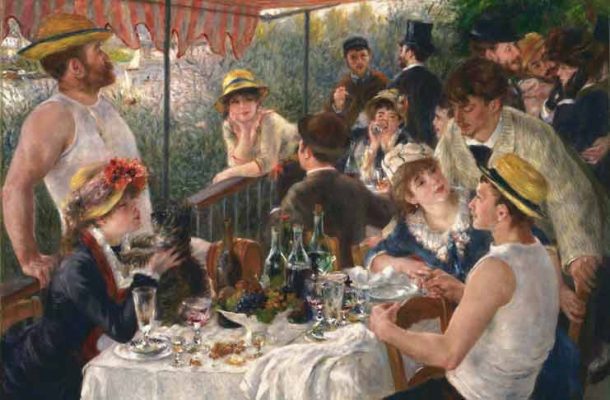 22. FORGET YOUR BELOVED BLACK FRIDAYS
For Americans (and many others), this is one of the most disappointing facts about France. The French Lifestyle doesn't really include non-stop shopping sprees, or crazy sales year long, like in many other countries in the west and east (China!). The French only have two yearly Sale occasions similar to our crazy "Black Friday" or the Chinese 'Single's Day', which are called Les Soldes. By law, these 'mega sales' can only occur twice a year, in January and July, and they last for around 3 weeks. So if you're looking for some bargain Christmas gifts at 80% off – you won't find it in France during December. You'll have to find your luck online…
23. YOU DON'T HAVE TO TIP AT FRENCH RESTAURANTS
This may sound a bit nasty and rude, but the French only tip when they receive really exceptional service, and also then – it's usually a fraction of the common 10% tip. Why you ask? Well, because in France there's a consumption tax built into the value added tax, and its extremely high, now at almost 20% ! So the French usually don't tip the waiter, bellboy or even their hairdresser…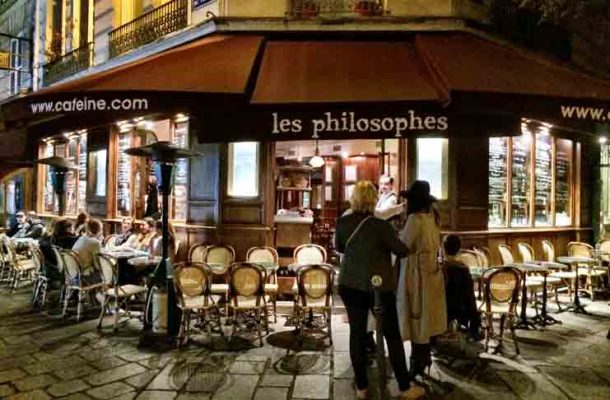 FRENCH FOOD
24. WE EAT TO LIVE, THE FRENCH LIVE TO EAT…
As we already mentioned, France is well known for its passion for great food. It's a cornerstone of the French lifestyle and culture. Even UNESCO understood that, and in 2010 it awarded the French gastronomy a UNESCO World Heritage Status. What does that mean? In other words, French food was added to the prestigious list of 'intangible cultural heritage of humanity'. The UNESCO experts described it as 'a social custom aimed at celebrating the most important moments in the lives of individuals and groups', in addition to 'emphasizing togetherness' and for its role in bringing friends and family closer together, boosting social bonds. We can all definitely learn from that… 
25. IN FRANCE, BREAD IS KEY, AND ALMOST FREE…
There's no real French meal without good tasting bread, and that yummy bread is usually the famous French baguette…And here comes one of these amazing 'social' facts about France: Because food is such a cultural thing – the French government is regulating the price of baguettes to make sure that all citizens can enjoy the same delicious bread, so it might not be free – but it's cheap…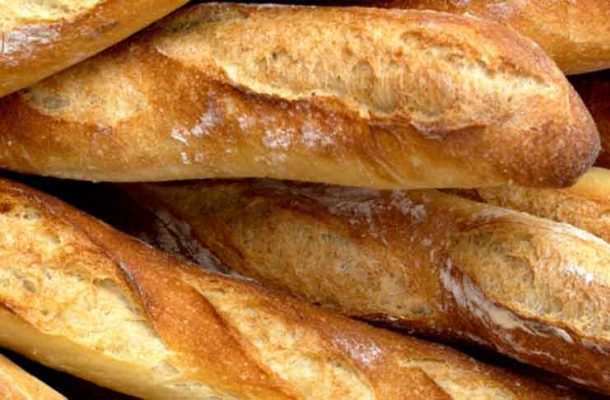 26. BIGGEST CHEESE EATERS ON THE PLANET
The French adore their Cheese and eat a piece with almost every meal (maybe except breakfast). I personally can never say no to a slice of freshly baked baguette with some delicious French cheese, be it Roquefort, Brie or Camembert…France produces almost a billion tons of cheese every single year, in more than 1,000 varieties. Around 50% of all French people eat cheese on a daily basis. The average French man or woman will consume about 26 kg of cheese every year, making them the biggest cheese eaters on the planet. Just to illustrate the astonishing difference from other countries: A typical American eats around 15 kg of cheese every year (nearly half!), while a Brit eats only 11 kg per year (almost a third of what a Frenchman eats!). There's a French proverb that says 'There's a different cheese for every day of the year'…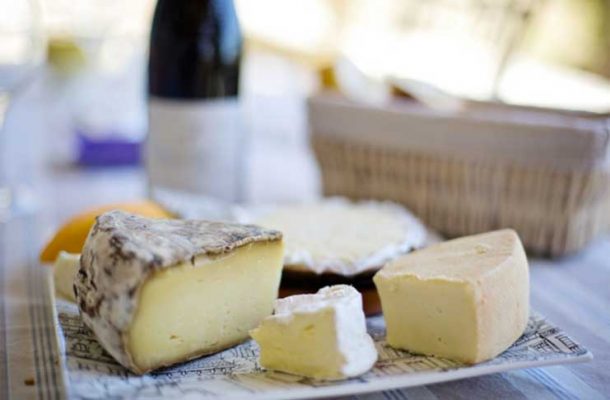 27. THE LARGEST COOKING SCHOOL IN THE WORLD IS IN FRANCE
With all the cooking shows on TV, I'm sure you've heard of 'The Cordon Bleu', the largest hospitality education institution in the world, and probably the most famous as well. Most of its Chefs and lecturers are former Chefs from the best Michelin-starred restaurants from around the world. The Cordon Bleu (French for 'The Blue Ribbon') has around 35 schools across five continents, with over 20,000 students of over 100 different nationalities graduating every year. This culinary empire was born more than 130 years ago from a French culinary magazine with a similar name, founded by Marthe Distel. The magazine started offering French cuisine cooking lessons by some of the best chefs in France. Then, in 1895 in Paris, first Cordon Bleu school was opened, and slowly became the most elite culinary school on earth…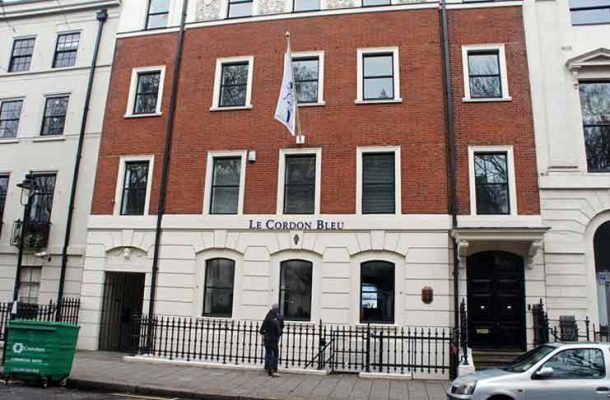 28. THE MILLION-DOLLAR QUESTIONS: WERE THE CROISSANT AND FRENCH TOAST INVENTED IN FRANCE?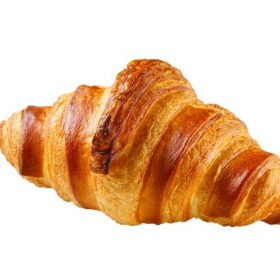 This can definitely be one of these funny (or annoying – if you are French) facts about France, which can fuel a good conversation. Some experts claim that the very famous Croissant was never invented in France, but in Austria. They say, that in 13th century Austria, the Croissant was actually called Kipferl, and that in 1839 an Austrian baker came to Paris to open a bakery. He served the best Viennese delicacies, including the kipferl. The French loved it, and soon began opening bakeries of their own, and created their own version of the Kipfer, and called it Croissant…
A similar Million-Dollar question has been raised regarding the French Toast. Although it was a well-known French dish already in medieval France, some Historians claim that similar bread delicacy like the French Toast was prepared in German and Spanish territories long before that. So what do you think? Can that be true? Let us know in the comments…And if you want a nice quick read about French Toast – check out our article about a delicious French Toast recipe…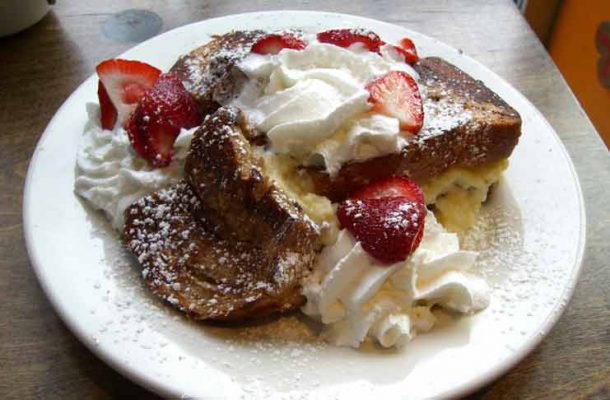 FRENCH FASHION & DESIGN
29. PARIS = HEART OF THE FASHION WORLD
French people, especially French Women, are known all over the globe for their unique and extremely fashionable clothing style. For them, it's all about a chick, timeless, classic look. Who in the world doesn't know at least one big shot French Designer or Fashion houses? I bet you heard of Louis Vuitton, Dior, Hermes, Yves St. Lauren, Pierre Cardin, Jean Paul Gautier, Givenchy, or Coco Chanel. All are French Fashion giants with headquarters in Paris, the beautiful heart of the Fashion world. Paris is also home to some of the most prestigious fashion shows in the industry, attracting every year dozens of renowned celebrities from around the world…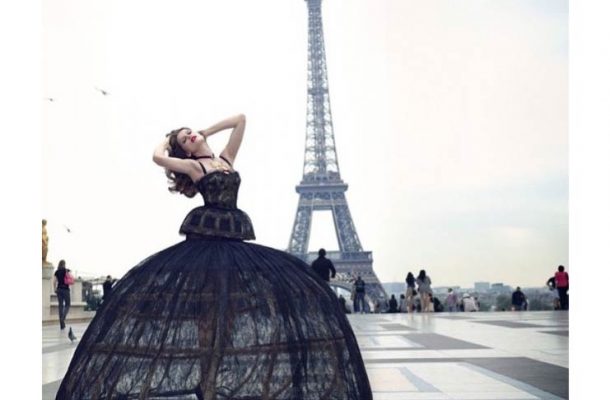 30. IN FRANCE, FASHION DESIGN IS A BIG INDUSTRY
France has the 3rd biggest textile industry in Europe, trailing only Germany and Italy. In the consumption of textiles and clothing, France is at 4th place in Europe, with 26 billion euros of consumption. All this, together with the above said (Paris = Heart of the Fashion World), have given the French Fashion Industry a prestigious international reputation in fashion design. The only other countries that come close to that are Italy, the U.S, U.K and Japan…
31) THE MOST FAMOUS SWIMSUIT ON EARTH WAS INVENTED BY FRENCH DESIGNERS
Most women these days don't wear a one-piece swimsuit, they wear a two-piece, which is better known as the Bikini…It was invented back in 1946 by two French designers by the names of Jacques Heim and Louis Reard. The first Bikini was sold on the famous beaches of Cannes, in France…
32) WERE THE JEANS INVENTED BY LEVIS OR BY THE FRENCH?
This is probably another one of these surprising facts about France, which you never expected. Most of us tend to believe that the Jeans we wear every day were invented Levi Strauss. However, historical research on the trade of jeans shows that it actually emerged in the European cities of Genoa (Italy) and Nimes (France). Genes is the French word for Genoa, and is probably the origin of the word "Jeans". In Nimes, France, weavers developed a twill fabric that became known as denim (meaning from Nimes). It appears that Levi Strauss then imported Denim Jeans to California to provide the gold miners with sturdy pants…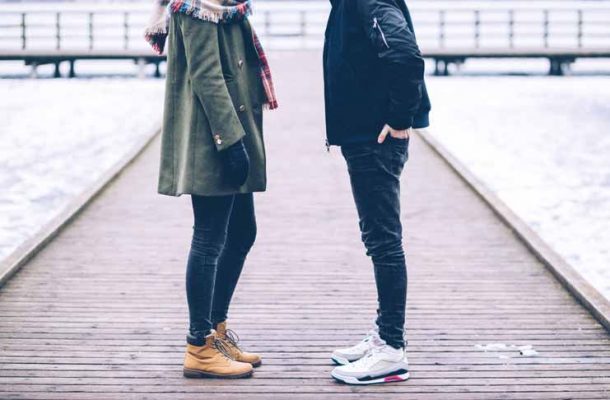 33) THE FIRST FASHION MAGAZINE WAS CREATED IN FRANCE
As a nation of chic design and elegance, also French readers fell in love with fashion (as a reading topic), hundreds of years ago…The first fashion magazine ever to be published, was created in France, back in 1678. It was called 'Le Mercure Galant', and was extremely significant in the history of journalism. It provided the latest news about the fashion world, luxury goods and lifestyle under Louis the XIV…
34) IS THERE A FRENCH WOMEN FASHION STYLE?
Let's face it; fashion is all about women, so it's pretty obvious that French women would have their own unique fashion style. Well, they definitely do… The French women fashion style revolves mainly about maintaining that classic chick look, that timeless and flawless, always fresh and well-cut, French look if you'd like. French women will dress specifically for their unique body type and make sure their clothes caress them in all the right places. French fashion style means mastering slim-fitting clothing by creating and highlighting the curves, and tailoring the smallest details for that perfect measure. When you focus on all these fine details, the result will always appear smooth and simply sophisticated. French women style is extremely feminine, but in a classic way, not in an excessively sexy commercial way.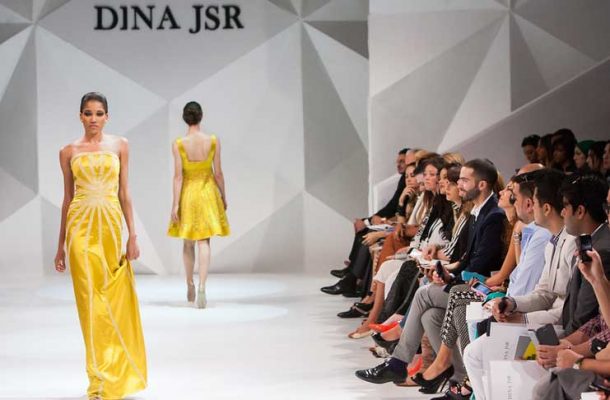 That's it…these were 34 interesting facts about France that you'll probably never really forget. They'll always be stuck somewhere in your long-term memory, where you'll be able to quick extract and pull out…Feel free to throw them into any social conversation you encounter…and please do SHARE it on your Facebook !