French country decor incorporates simple and beautiful concepts that homeowners can, and should adopt. Whether you are renovating your home or building a new house from scratch, you can give it a unique style by adopting the French Provincial Style. It will rejuvenate your home with a classic style that might make your friends jealous…☺
So what are some of the French country décor tips you can adopt? There are different choices that depend on the place where you want to apply it, interior or exterior, and it will also depend on the room where you want to apply it. Here are some suggestions.
Choose an Ideal Range of Colors for Your Home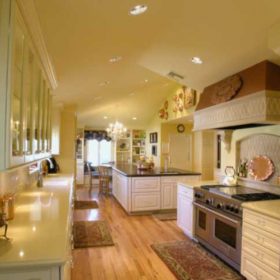 One of the most important French Country style tips revolves about how well you choose the colors of the fabrics and walls in your home. If these are well-matched then it will create a homey atmosphere that is inspired by the provincial French style.
Most often you will notice that the French county style is very simple, including walls that are painted in delicate colors. To give your rooms a minimalist cozy feel, it is advisable that you choose wood or terracotta tiles that will age effectively. The bottom line when it comes to color is that your personal stamp should be adopted.
Designing Your Outdoors by the French Country Style
As per the French lifestyle, the outdoor space should also be given appropriate attention. You want to ensure that you are enjoying your outdoors. One French lifestyle rule is to incorporate a terrace that is shaded by trailing plants. Also, make sure to have a sheltered space in your garden, so that you will have a place where you can have a nice family lunch in the hot summer. A French-style dining area outdoors gives your home much more flexibility, since you can change the dining space as often as you wish.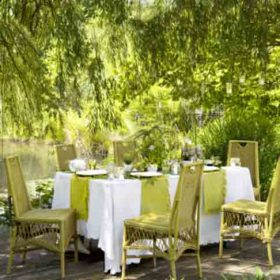 Make use of Simple and Functional Furniture
If you look at the French provincial style, you'll see how the furniture blends nicely and simply but still remains functional. You will find simple wooden or metallic chairs in the kitchen and dining rooms. These are usually painted in fresh and neutral colors so as to lend some coherency to the room. If you want an overall rustic feel, you can as well leave the furniture to age.
Choosing French Style Fabrics
In most French homes, you will find that Toile fabric is used often, and mostly in beige, cream, or even white adorned with repeating patterns and pictures. This is a fabric that has increased in popularity over the years, and it is often used in living room furniture.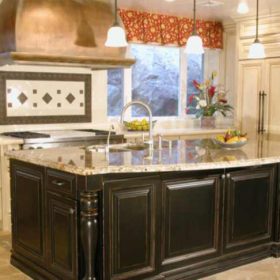 When you come to designing your new (or existing) home, remember the basic rules of French country decor: Keep it simple, minimal and go for the colors, items and designs that you personally love most (and not necessarily the famous brands), as these will always serve you longer…