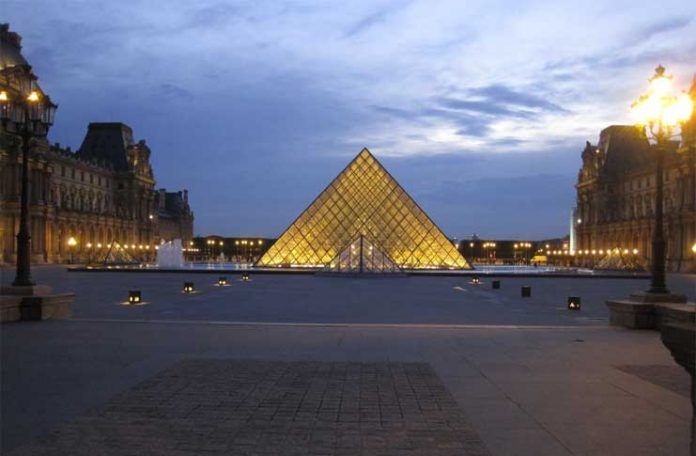 We all adore (or at least appreciate) the French for their exquisite food and wine, their chic clothing style, their bold artists, their famous Architectural marvels like the Eiffel Tower, Notre Dame or the Louvre, but what about modern French architecture and French Architects? How are they designing and re-molding Paris and the entire of France? And what tools are they using? We'll try to provide our insights and thoughts.
For centuries, the French played a pivotal role in world Architecture. They created some of the most impressive architectural styles and structures which became iconic throughout the world. France became famous for its breathtaking cathedrals and castles, while Paris quickly became among the most popular Tourist attraction on the planet.
Tourists flock to the city of lights because of its historic monuments, but architecture lovers from all over the world are slowly re-discovering Paris for its beautiful works of new modern French architects. These "new guys on the block" are using their creative minds, together with metal, glass, cement and more, to produce remarkable modern structures, which are mostly situated among the old historical buildings of the city. The deep contrast between the old historic icons and the new modern structures is just mind-boggling.
The new Docks of Paris is a perfect example. Located at the iconic Seine river, the new cultural building replaced the old long, thin concrete structure built a very long time ago (back in the last century!), which served as a depot for goods brought up the river. French architects in charge. Jakob+MacFarlane, decided to keep the existing old structure and use it to influence their new modern structure. They covered it with a beautiful green silkscreened tubular structure, which today houses the French Fashion Institute, as well as other boutiques and designer showrooms.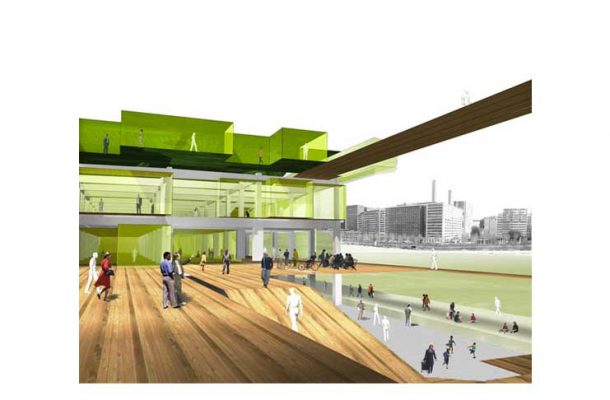 Another great example is French Architect Jean Nouvel, who among others designed the Cartier Foundation, a beautiful contemporary art museum, made of glass, located in the 14th arrondissement of Paris. Nouvel also designed the Quai Branly Museum, a daring structure composed of a long bridge standing on stilts and surrounded by trees, located right next to the Eiffel Tower. This unique museum structure hold a collection of 450,000 objects featuring the indigenous art and culture of Asia, Africa, Oceania and the Americas.
French contemporary architects are not only active in Paris. In the fascinating city of Marseille (chosen as the European Capital of Culture, back in 2013), French architect Rugy Ricciotti, designed the MuCEM, the Museum of European and Mediterranean Civilisations. This unique building, located at the Old Port of the city, looks as if its floating between water and sky. In the city of Lyon, you can also find a lot new exciting architecture, such as the Orange Cube by Jakob+Macfarlane (from above), who designed a huge orthogonal cube into which they carved a giant hole, creating a splendid mix of light, air movement and spectacular views. So, as we can learn from all these samples, modern French architects are indeed equipped with boundless imagination and are re-designing France in a very exciting way, but what advanced tools are they using to bring all that creativity to life?
The Tools French Architects Prefer…
From our modest research (nothing statistical) among French architects, we learned that drawings are still the primary means by which these creative minds convey their ideas to colleagues and clients. However, the tools used to creating these drawings have evolved quite a lot in France over the past years. Architects choose their design software according to their needs and means, which is usually based on factors like what features the software has, quality, compatibility with other programs, cost, etc. On the other hand, there is also a sense of nationalism among many French architects, who will usually prefer French-made software over any foreign product. One example is Solidworks and its immense popularity in France. Solidworks is a CAD (Computer Aided Design) software used by architects, engineers and designers of all sorts, all over the world. It was developed by French Software company Dassault Systems. It's a French-made product, so it's all but natural that it would be more popular in France. DraftSight is another CAD program which is used by many French architects, and also developed by Dassault Systems. Many tech-blogs from around the world (not French) describe and rate Dassault's CAD software as among the top 5 on the planet.
With such powerful tools at hand, French architects will continue to re-design France in a remarkable way, I have no doubt about it.