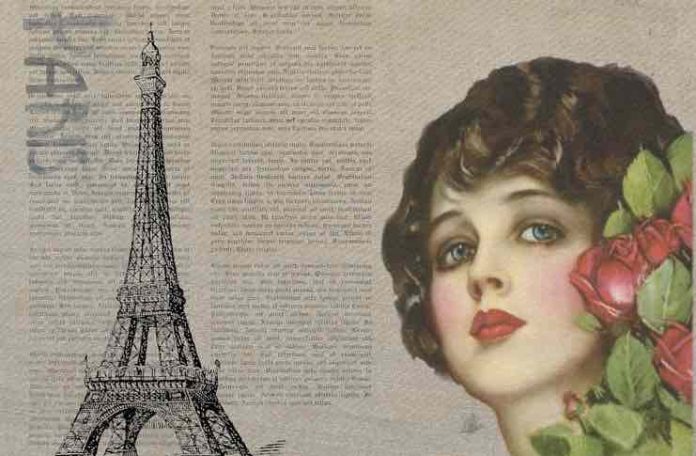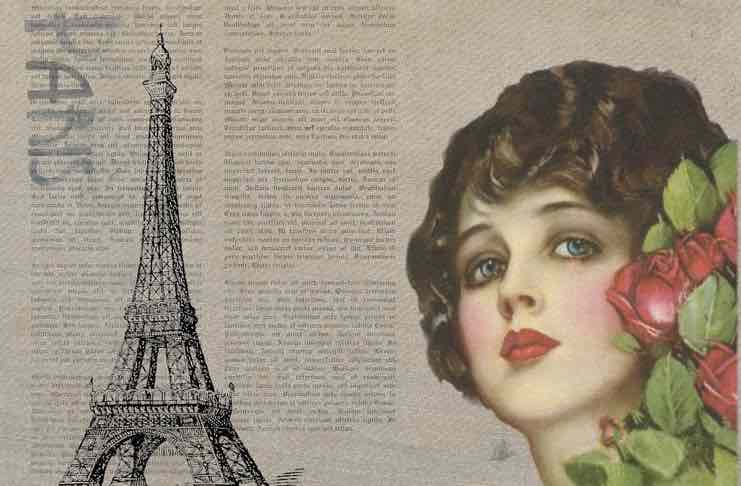 French women are synonymous with beauty. French celebrities of all ages are renowned for their glamor. Examples are actress Laetita Casta, 41, or former Vogue Paris editor-in-chief Carine Roitfeld, 65. Such stunning French women seem to defy time. How do they do it?
It's easy to imagine a classic French woman simply waking up with flawless skin and healthy hair without doing much work at all. But the truth is, at least some effort goes into looking perfect every day. Follow these French beauty secrets to master the beautiful French look.
Religiously Adhere to a Skin Care Ritual
French beauty starts with flawless skin. Women spend lots of time perfecting their skin to lessen the need for makeup. They typically start developing their own skincare routine at a young age. The routine is considered to be a part of everyday life, rather than as a superfluous task. This routine typically includes cleansing, toning, and moisturizing.
French women usually cleanse their faces with a simple micellar solution, which cleans pores while also removing makeup. They then apply a toner to shrink their pores and get rid of any remaining dirt, oils, or makeup on the face. They complete the routine by rubbing a rich moisturizer into their skin. French women like to keep their skincare routine simple, so they only use a few products. Those products, however, usually come with an expensive price tag. For the French, quality is more important than quantity.
Moisturize, Moisturize, Moisturize
In order to get natural, healthy-looking skin, French women moisturize often. Hydrated skin is plump and luminous, and it reduces the appearance of fine lines and wrinkles. In French skincare culture, moisturizing is a high priority.
French women apply moisturizer to their faces every morning and night, and they spritz a hydrating spray on their face throughout the day to maintain a moisturized complexion. They will do whatever it takes to avoid dry, flaky, and blotchy skin. For that reason, they don't hesitate to spend money on products. Higher-end brands like Perricone MD, Lancome, and Nu Skin France have excellent reviews among French women.
Apply Minimal Makeup
When it comes to makeup, less is always more. French women apply minimal concealer on their faces and some mascara on their eyelashes. They add some highlighter to their cheekbones and directly below the eyebrow, or they might apply bronzer to the cheeks. Nothing more. They want to highlight their natural features rather than caking on makeup.
If a French woman wants to dress up a little bit, she either puts on a smokey eye or slaps on some red lipstick. She likely won't do both, because she wants to call attention to either her eyes or her lips. Her makeup never overpowers the entire look.
Replenish Hair
Messy-but-chic hair is quintessentially French. French women achieve this stunning look by taking care of their hair. They only wash it a couple times a week, because repetitively washing hair strips it of its natural, healthy oils. Washing your hair also dulls its color and shine. French women also refrain from applying intense heat to their hair. They rarely use blow dryers, straighteners, or curling irons. Instead, they let their hair dry naturally when possible.
French women replenish the natural oils in their hair by regularly applying hair masks or oils to their hair. The products they use help keep their hair healthy and shiny. When it's time to get a haircut, they gladly dish out the money for a good one. They know that a good haircut makes it possible for them to master a slightly messy, tousled look with minimal effort.
Take a Cold Shower
Cold showers are known to improve the health of hair and skin. The cold temperature of the water shrinks pores and cuticles, which helps keep dirt and pollutants out of the skin. The cold water also supports moisturized skin and shiny, healthy hair.
French women will usually take a hot bath or shower to clean their bodies and then turn the cold water on. The cold water keeps the skin firm and boosts circulation. It's a simple trick that French women swear by.
Regularly Apply Masks
French women use face masks. Many do a mask treatment once a week. They purchase masks from brands — Caudalie is a popular choice — but they also use natural ingredients in the home and make homemade masks. Those ingredients include avocados, yogurt, berries, and even cabbage.
There are various types of facial masks, and they each have different benefits. Some help moisturize the skin, while others tighten and tone the skin. French women use different masks based on their skin's needs that week.
Facial Massage
Getting a facial massage is an old-school technique that French women have used for decades. During the facial, someone will pinch, roll, and massage the skin on the face, neck, and décolleté. The massage improves circulation in the skin and makes the skin look firm and smooth. The end result is a glowing, healthy complexion.
One form of facial massage popular among French women is lymphatic drainage. This massage style, which was originally created to reduce the symptoms of people suffering from swollen lymph nodes, is said to have anti-aging benefits. Women can either do the massage themselves or visit an esthetician.
Eat Well
Consuming a diet filled with oily and sugary foods can be damaging to your skin's health. French women know this, which is why many refrain from unhealthy foods. French women eat natural, high-quality foods that are not processed. They also drink a lot of water, which keeps their skin looking hydrated even on the driest of days.
French women don't steer completely clear of oily treats and high-calorie foods. They eat what they want, but they know when to stop. They have mastered the art of moderation. They rarely have acne breakouts, and their skin constantly glows.
Accept Imperfections
French women prefer natural beauty, which means that their look can be a little messy. They might smudge their eyeliner before walking out the door or shake their hair to loosen up their curls. This approach also applies to the imperfections of the body and face. If they have a gap in their teeth, they embrace it. If they have big, bushy eyebrows, they don't try to change them.
Looking like a Parisian is all about feeling beautiful in your natural state. Lotions, serums, and masks help boost the natural glow of your skin and hair rather than hide imperfections. Being real and au naturel is best.
Be Confident
No matter how dazzling their hair and skin look in the morning, French women walk out the door with confidence. The French own their beauty because it is part of their culture to strive to be beautiful for themselves, not for the world. They define what is beautiful to them, and it's not dependent on what is trending.
French women believe that there is no right way to be beautiful. It all depends on your natural features. In order to look good, French women strive to feel good on the inside.