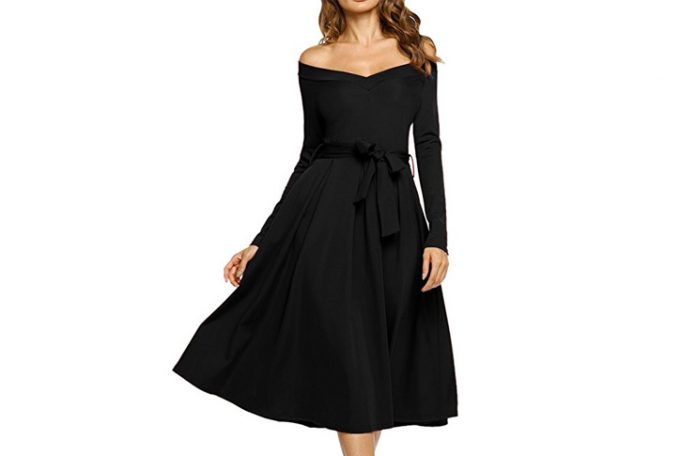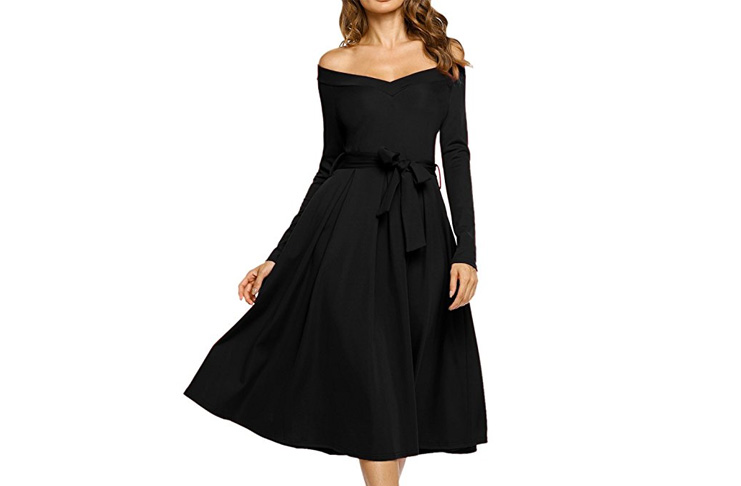 French women have always been treasured for their chic style. World renowned for their timeless elegance, fashionistas in this magnificent country of Europe have set the trends for amazing outfits. French chic is just the way to maintain the classic charm and boost your clothing style.
Below, you will find three different, yet equally breathtaking French style dresses to incorporate in your stylistic choices. Add them to your wardrobe and be sure to captivate attention!
1. Audrey Hepburn Black Cocktail Dress
This is definitely one of the most iconic French attire of all time. It is a black cocktail dress, highlighting your slender figure. The waistline is tight, and then the skirt opens up like a cone and reaches under the knee. The V-shaped back features a lovely bow, and the neckline is horizontal. It is a sleeveless dress. This is the epitome of French chic, as it combines minimal with impressive. Your hair should be pulled up in a chignon, for the final touches of style.
2. French Floral Dress
In this case, there are endless combinations you can choose from. Floral patterns are quite popular, offering an amazing breezy look. Romance overflows, with the flowery details allowing you to daydream. Alternatively, polka dot fabric will do. This is a dress to wear from early in the morning till late in the evening, combining it with the proper accessories. Your hair can be pulled up using a headscarf or braids. You can find the dress with or without sleeves, mini or midi or even maxi. As you can see, this French attire is definitely versatile – and always super chic!
3. V-Neck Long Sleeve White Dress
Wrapping up the list with the French style dresses to get inspired from, this is another classic! All-white bliss, created with attention to the slightest detail. The V-neck shape adds elegance and style to this wonderful long sleeved dress. It typically features tapered waistline and opens up, as the skirt covers your legs till just below the knee in an A line. This is an easily combined dress, ideally complemented by subtle pearl earrings and nude heels. You can leave your hair down, wonderfully highlighting the unpretentious style of the outfit.
Bottom Line
These are the most iconic French chic dresses, which will add flair and charm to every woman on Earth. Try them out and see for yourself! You will be stunned by their subtle yet wonderfully designed style. They are classic, having left their mark over time.
The most refined women in the world have preferred them as stylistic options. You are most welcome to experiment with their variations, especially if you are a fan of french style dresses and need some inspiration. For a mark of your own, be bold and combine them with modern accessories and fine jewelry – and why not, red lipstick and your most glamorous smile!