Do not equate a random or any French investment with investing in French Riviera. There is a world of difference between buying French apartments in Paris and getting one in the French Riviera. There are many similarities but it is the dissimilarities that matter more. French apartments, condos and even the villas or mansions in the French Riviera are quite different from Paris, London or Southwest England, downtown New York or suburban LA or Spain.
The French Riviera is revered for many reasons. It is not only an amazing holiday destination but a great place to stay. It is also an investor friendly place. The French Riviera records a footfall of more than ten million international tourists. Even if you invest in French apartments only to rent them out, you would make money.
This French paradise is home to Monaco or the Grand Prix, the city of Cannes and thus the Cannes Film Festival and then you have Saint-Tropez, Cap Martin, Cap d'Ail, Beausoleil, Eze, Cap Ferrat, Beaulieu-sur-Mer, Villefranche, Cap d'Antibes and Cap de Nice. You would also be compelled to marvel at the charm of Tourettes-sur-Loup, Mougins, Saint-Paul-de-Vence, Grasse, Roquefort-les-Pin, Châteauneuf de Grasse and Saint-Remy de Provence.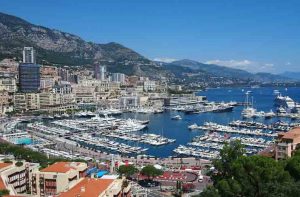 While the French Riviera has always inspired painters, writers and leaders in various walks of life, while it is paradisiacal for cruising and ideal for those who love Mediterranean cuisine, it is also a generous place for investors. The well secured paradise doesn't have abundant land and thus whatever is available is quite pricey. The economic prosperity in the area gives it a unique advantage wherein the prices appreciate rather steadily which will suit anyone considering a French investment.
The French Riviera has a spellbinding climate, charming towns and pristine roadways. It is not very busy but is very well provisioned. Even if you are not someone to set sails and cruise the Mediterranean, you would still bask in the glory of the Cannes Film Festival and the Monaco Grand Prix.
French Riviera is home to traditional French apartments and it has an abundant share of villas. There are historic properties and refurbished apartments, mansions and detached houses. Consider French Riviera apartments views of coast and the cliffs. Pick addresses close to major thoroughfares and you can also pick relatively secluded havens as many people love the absolute privacy that come with it.