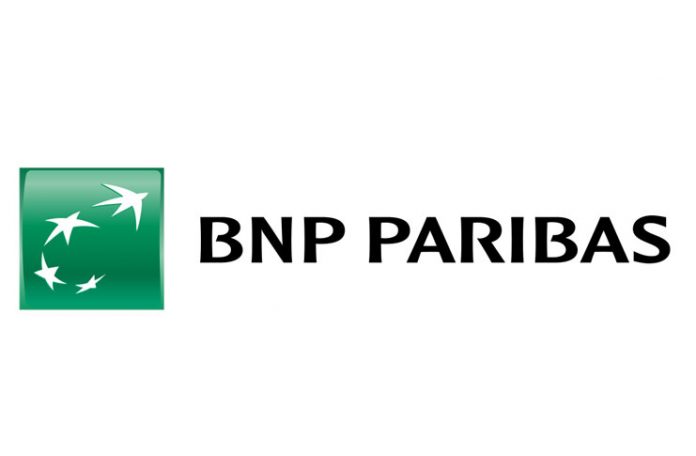 BNP Paribas Group was founded in 2000 by the merger of BNP and Paribas. The company inherited traditions of the two largest banks – BNP, the first French bank, whose origins date back to 1848, and the investment bank Paribas, founded in 1872. Today, the banking group operates in three strategic main areas: Retail Banking, Investment Solutions and Corporate and Investment Banking.
BNP Paribas is considered to be one of the top banking and financial services companies in Europe. They operate in 80 different countries, employing roughly 200,000 people, about half of whom serve the major markets of France, Belgium, Italy, and Luxembourg.
The "Brand Finance 50," which recognizes the most powerful brands in the country, listed BNP Paribas at the top spot once again.
BNP Paribas Head office Address:
16 Blvd. des Italiens, Paris, 75009
France
website (in English)
Contacts:
– Tel. (from France): 0820820002
– Tel. (from abroad): 00 33 820 820 002 (or 0 33 2 54 54 67 48)
Stock Symbols: Euronext: BNP, Pink Sheets: BNPQY
BNP Paribas Branches and Agencies Opening Hours:
Mon :09:00-17: 15
Tue. :09:00-17: 15
Wed :09:00-17: 15
Thurs :09:00-17: 15
Fri :09:00-17: 15
Branches and ATMs of BNP Paribas:
SWIFT BIC Codes List:
| Branch Name | Swift Code |
| --- | --- |
| BNP-PARIBAS SA AGEN | BNPAFRPPAGN |
| BNP-PARIBAS SA AIX EN PROVENCE | BNPAFRPPAIP |
| BNP-PARIBAS SA ALBI | BNPAFRPPALB |
| BNP-PARIBAS SA AMIENS | BNPAFRPPAMS |
| BNP-PARIBAS SA ANGERS | BNPAFRPPAGS |
| BNP-PARIBAS SA ANNECY | BNPAFRPPANC |
| BNP-PARIBAS SA ARRAS | BNPAFRPPARR |
| BNP-PARIBAS SA AUXERRE | BNPAFRPPAUX |
| BNP-PARIBAS SA AVIGNON | BNPAFRPPAVI |
| BNP-PARIBAS SA BAYONNE | BNPAFRPPBAY |
| BNP-PARIBAS SA BEAUVAIS | BNPAFRPPBVS |
| BNP-PARIBAS SA BESANCON | BNPAFRPPBSC |
| BNP-PARIBAS SA BORDEAUX | BNPAFRPPBOR |
| BNP-PARIBAS SA BORDEAUX | BNPAFRPPBOT |
| BNP-PARIBAS SA BORDEAUX | BNPAFRPPSAE |
| BNP-PARIBAS SA BRIVE LA GAILLARDE | BNPAFRPPBRV |
| BNP-PARIBAS SA CAEN | BNPAFRPPCAE |
| BNP-PARIBAS SA CANNES | BNPAFRPPCAN |
| BNP-PARIBAS SA CERGY PONTOISE | BNPAFRPPCER |
| BNP-PARIBAS SA CHALON SUR SAONE | BNPAFRPPCHL |
| BNP-PARIBAS SA CHARTRES | BNPAFRPPCHS |
| BNP-PARIBAS SA CLERMONT FERRAND | BNPAFRPPCLF |
| BNP-PARIBAS SA CREIL | BNPAFRPPCRE |
| BNP-PARIBAS SA CRETEIL | BNPAFRPPCRT |
| BNP-PARIBAS SA DIJON | BNPAFRPPBGE |
| BNP-PARIBAS SA DIJON | BNPAFRPPDIJ |
| BNP-PARIBAS SA DINAN | BNPAFRPPDIN |
| BNP-PARIBAS SA DUNKERQUE | BNPAFRPPDUN |
| BNP-PARIBAS SA ENGHIEN LES BAINS | BNPAFRPPENG |
| BNP-PARIBAS SA EPINAL | BNPAFRPPEPL |
| BNP-PARIBAS SA EVRY | BNPAFRPPEVY |
| BNP-PARIBAS SA GAP | BNPAFRPPGAP |
| BNP-PARIBAS SA GENNEVILLIERS | BNPAFRPPGNV |
| BNP-PARIBAS SA GRENOBLE | BNPAFRPPAAE |
| BNP-PARIBAS SA GRENOBLE | BNPAFRPPGRE |
| BNP-PARIBAS SA IVRY-SUR-SEINE | BNPAFRPPIVR |
| BNP-PARIBAS SA LA ROCHELLE | BNPAFRPPROC |
| BNP-PARIBAS SA LE HAVRE | BNPAFRPPHAV |
| BNP-PARIBAS SA LE MANS | BNPAFRPPMAN |
| BNP-PARIBAS SA LILLE | BNPAFRPPLIL |
| BNP-PARIBAS SA LILLE | BNPAFRPPNFE |
| BNP-PARIBAS SA LOGNES | BNPAFRPPLMV |
| BNP-PARIBAS SA LORIENT | BNPAFRPPLOR |
| BNP-PARIBAS SA LYON | BNPAFRPPLPD |
| BNP-PARIBAS SA LYON | BNPAFRPPTAS |
| BNP-PARIBAS SA LYON | BNPAFRPPVBE |
| BNP-PARIBAS SA MANTES LA JOLIE | BNPAFRPPMNT |
| BNP-PARIBAS SA MARSEILLE | BNPAFRPPMAR |
| BNP-PARIBAS SA MARSEILLE | BNPAFRPPMED |
| BNP-PARIBAS SA MARSEILLE | BNPAFRPPMEE |
| BNP-PARIBAS SA MASSY | BNPAFRPPMAS |
| BNP-PARIBAS SA MELUN | BNPAFRPPMEL |
| BNP-PARIBAS SA METZ | BNPAFRPPMTZ |
| BNP-PARIBAS SA MONTLUCON | BNPAFRPPMLU |
| BNP-PARIBAS SA MONTPELLIER | BNPAFRPPMPL |
| BNP-PARIBAS SA MULHOUSE | BNPAFRPPMUL |
| BNP-PARIBAS SA NANCY | BNPAFRPPCNA |
| BNP-PARIBAS SA NANCY | BNPAFRPPNCY |
| BNP-PARIBAS SA NANTES | BNPAFRPPNAN |
| BNP-PARIBAS SA NANTES | BNPAFRPPVLE |
| BNP-PARIBAS SA NEUILLY SUR SEINE | BNPAFRPPNEU |
| BNP-PARIBAS SA NEVERS | BNPAFRPPNEV |
| BNP-PARIBAS SA NICE | BNPAFRPPNIC |
| BNP-PARIBAS SA NIMES | BNPAFRPPNIM |
| BNP-PARIBAS SA ORLEANS | BNPAFRPPORE |
| BNP-PARIBAS SA ORLEANS | BNPAFRPPORL |
| BNP-PARIBAS SA PARIS | BNPAFRPHXXX |
| BNP-PARIBAS SA PARIS | BNPAFRPPXXX |
| BNP-PARIBAS SA PARIS | BNPAFRPP032 |
| BNP-PARIBAS SA PARIS | BNPAFRPP038 |
| BNP-PARIBAS SA PARIS | BNPAFRPP039 |
| BNP-PARIBAS SA PARIS | BNPAFRPPACH |
| BNP-PARIBAS SA PARIS | BNPAFRPPAEA |
| BNP-PARIBAS SA PARIS | BNPAFRPPANI |
| BNP-PARIBAS SA PARIS | BNPAFRPPBFI |
| BNP-PARIBAS SA PARIS | BNPAFRPPCCS |
| BNP-PARIBAS SA PARIS | BNPAFRPPCFD |
| BNP-PARIBAS SA PARIS | BNPAFRPPCFI |
| BNP-PARIBAS SA PARIS | BNPAFRPPCHQ |
| BNP-PARIBAS SA PARIS | BNPAFRPPCIT |
| BNP-PARIBAS SA PARIS | BNPAFRPPCPI |
| BNP-PARIBAS SA PARIS | BNPAFRPPCTG |
| BNP-PARIBAS SA PARIS | BNPAFRPPDEF |
| BNP-PARIBAS SA PARIS | BNPAFRPPEMC |
| BNP-PARIBAS SA PARIS | BNPAFRPPFND |
| BNP-PARIBAS SA PARIS | BNPAFRPPFXC |
| BNP-PARIBAS SA PARIS | BNPAFRPPGAI |
| BNP-PARIBAS SA PARIS | BNPAFRPPIBF |
| BNP-PARIBAS SA PARIS | BNPAFRPPIFE |
| BNP-PARIBAS SA PARIS | BNPAFRPPIFN |
| BNP-PARIBAS SA PARIS | BNPAFRPPIFO |
| BNP-PARIBAS SA PARIS | BNPAFRPPIFS |
| BNP-PARIBAS SA PARIS | BNPAFRPPLAE |
| BNP-PARIBAS SA PARIS | BNPAFRPPMPE |
| BNP-PARIBAS SA PARIS | BNPAFRPPPAA |
| BNP-PARIBAS SA PARIS | BNPAFRPPPAC |
| BNP-PARIBAS SA PARIS | BNPAFRPPPAK |
| BNP-PARIBAS SA PARIS | BNPAFRPPPBP |
| BNP-PARIBAS SA PARIS | BNPAFRPPPBQ |
| BNP-PARIBAS SA PARIS | BNPAFRPPPBU |
| BNP-PARIBAS SA PARIS | BNPAFRPPPBY |
| BNP-PARIBAS SA PARIS | BNPAFRPPPCE |
| BNP-PARIBAS SA PARIS | BNPAFRPPPEE |
| BNP-PARIBAS SA PARIS | BNPAFRPPPGA |
| BNP-PARIBAS SA PARIS | BNPAFRPPPGB |
| BNP-PARIBAS SA PARIS | BNPAFRPPPGN |
| BNP-PARIBAS SA PARIS | BNPAFRPPPKL |
| BNP-PARIBAS SA PARIS | BNPAFRPPPLZ |
| BNP-PARIBAS SA PARIS | BNPAFRPPPOP |
| BNP-PARIBAS SA PARIS | BNPAFRPPPPP |
| BNP-PARIBAS SA PARIS | BNPAFRPPPRG |
| BNP-PARIBAS SA PARIS | BNPAFRPPPSU |
| BNP-PARIBAS SA PARIS | BNPAFRPPPTE |
| BNP-PARIBAS SA PARIS | BNPAFRPPPTX |
| BNP-PARIBAS SA PARIS | BNPAFRPPPVD |
| BNP-PARIBAS SA PARIS | BNPAFRPPPXV |
| BNP-PARIBAS SA PARIS | BNPAFRPPSCE |
| BNP-PARIBAS SA PARIS | BNPAFRPPTSZ |
| BNP-PARIBAS SA PARIS | BNPAFRPPTTN |
| BNP-PARIBAS SA PAU | BNPAFRPPPAU |
| BNP-PARIBAS SA PERPIGNAN | BNPAFRPPPPG |
| BNP-PARIBAS SA POITIERS | BNPAFRPPPOI |
| BNP-PARIBAS SA REIMS | BNPAFRPPCRM |
| BNP-PARIBAS SA REIMS | BNPAFRPPRMS |
| BNP-PARIBAS SA RENNES | BNPAFRPPCRN |
| BNP-PARIBAS SA RENNES | BNPAFRPPREN |
| BNP-PARIBAS SA ROANNE | BNPAFRPPROA |
| BNP-PARIBAS SA ROISSY EN FRANCE | BNPAFRPPROI |
| BNP-PARIBAS SA ROUBAIX | BNPAFRPPRBX |
| BNP-PARIBAS SA ROUEN | BNPAFRPPCRO |
| BNP-PARIBAS SA ROUEN | BNPAFRPPROU |
| BNP-PARIBAS SA SAINT DENIS | BNPAFRPPBGT |
| BNP-PARIBAS SA SAINT ETIENNE | BNPAFRPPETI |
| BNP-PARIBAS SA SAINT GERMAIN EN LAYE | BNPAFRPPLAY |
| BNP-PARIBAS SA SAINT MANDE TOURELLE | BNPAFRPPMDT |
| BNP-PARIBAS SA SAINT QUENTIN | BNPAFRPPQUE |
| BNP-PARIBAS SA SAINT QUENTIN EN YVELINES | BNPAFRPPSQY |
| BNP-PARIBAS SA STRASBOURG | BNPAFRPPCST |
| BNP-PARIBAS SA STRASBOURG | BNPAFRPPSTR |
| BNP-PARIBAS SA TOULON | BNPAFRPPTLN |
| BNP-PARIBAS SA TOULOUSE | BNPAFRPPCTO |
| BNP-PARIBAS SA TOULOUSE | BNPAFRPPTLS |
| BNP-PARIBAS SA TOURS | BNPAFRPPTOU |
| BNP-PARIBAS SA TROYES | BNPAFRPPTRO |
| BNP-PARIBAS SA VAL DE SEINE | BNPAFRPPBBT |
| BNP-PARIBAS SA VALENCE | BNPAFRPPVAL |
| BNP-PARIBAS SA VALENCIENNES | BNPAFRPPVCS |
| BNP-PARIBAS SA VERSAILLES | BNPAFRPPVRS |